It's not often that I shoehorn in another squad news update in between the posting the initial squad selection and the pre-match preview, but following this weekend's league fixtures and what can only be described as a glut of injuries the squad for Wednesday's visit to Amsterdam has taken a whole new look.
On Saturday, FC Bayern München's Jérôme Boateng would take a knock in his side's 2-0 win over Eintracht Frankfurt, and he would quickly be followed out of the squad by left-back Marcel Schmelzer, defensive midfielders Bastian Schweinsteiger and Toni Kroos, playmaker Mesut Özil and striker Miroslav Klose.
Nationaltrainer Joachim Löw has decided not to replace Klose, which is something of a surprise given that the in-form Leverkusen hitman Stefan Kießling has arguably been working his way back into the reckoning. The team is therefore without an out-and-out frontman, and it remains to be seen what tactics the coach will adopt. Will he play a strikerless system, or will he play one of André Schürrle, Lukas Podolski or Marco Reus up front? The starting line-up is really going to be hard to predict.
I really am slightly puzzled by the lack of a specialist striker. Is this a move towards a strikerless system? Is one of Müller/Poldi/Schürrle/Reus being readied to fill the role? Or does the Maharisji Jogi really not like Kießling that much? Who knows – let's just hope he can get the balance right.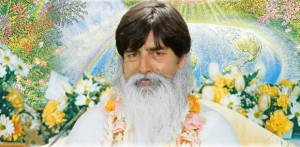 In defence, the absence of Boateng and Schmelzer have resulted in the call up to the squad of twenty-two year-old Frankfurt right-back Sebastian Jung, while Schalke 04's Lewis Holtby is back in among the eleven selected midfield players. There is also another midfielder in the form of Borussia Dortmund's Sven Bender, who completes the rejigged nineteen-man squad.
Goalkeepers:
Manuel Neuer (Bayern München, 35 Apps/0 Goals)
René Adler (Hamburger SV, 10/0)
Defence:
Benedikt Höwedes (FC Schalke 04, 9/1)
Mats Hummels (BV 09 Borussia Dortmund, 22/1)
Sebastian Jung (Eintracht Frankfurt, 0/0)
Philipp Lahm (FC Bayern München, 94/5)
Per Mertesacker (Arsenal FC, 84/2)
Heiko Westermann (Hamburger SV, 24/3)
Midfield:
Lars Bender (Bayer 04 Leverkusen, 10/1)
Sven Bender (BV 09 Borussia Dortmund, 2/0)
Julian Draxler (FC Schalke 04, 2/0)
Mario Götze (BV 09 Borussia Dortmund, 19/3)
İlkay Gündoğan (BV 09 Borussia Dortmund, 3/0)
Lewis Holtby (FC Schalke 04, 2/0)
Thomas Müller (FC Bayern München, 37/10)
Roman Neustädter (FC Schalke 04, 0/0)
Lukas Podolski (Arsenal FC, 105/44)
Marco Reus (BV 09 Borussia Dortmund, 13/5)
André Schürrle (Bayer 04 Leverkusen, 19/7)
With all of these changes, here's an interesting starting XI. Though to be perfectly honest I have no idea how Jogi is going to arrange this lot.
Neuer – Höwedes, Hummels, Mertesacker, Lahm (c) – L. Bender, Gündoğan – Müller, Götze, Podolski – Reus