Tournament Overview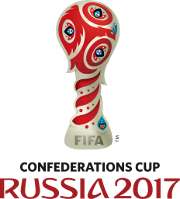 Twelve years after their third-place finish at their last Confederations Cup on home soil, World Champions Germany are back in the eight-team World Cup dress rehearsal held in Russia. There there will meet 2005 opponents and Asian champions Australia, Copa América winners Chile, and the winners of the 2017 African Nations Cup.
Germany's three group games will take place in Sochi and Kazan, and Joachim Löw's side will be looking at taking the trophy at the third attempt. The 2005 tournament in Germany was an exciting prelude to the big event a year later, which saw Jürgen Klinsmann's side fall to eventual winners Brazil in the semi-finals before beating Mexico 4-3 in an thrilling bronze medal playoff. The 1999 tournament, on the other hand, was a major disappointment with Erich Ribbeck's weak team beating group minnows New Zealand before falling to defeat against both the Brazilians and the United States.
Since their move to the FIFA's Asian confederation Australia's level has improved, and Chile's victory in the Copa América proved that South American football is not just about Argentina and Brazil. The Mannschaft will also have their hands full with the African champions Cameroon, whose victory in Gabon at the end of 2016 was something of a surprise.
Tournament Matches
v Australia First Phase Group B, Sochi, 19.06.2017 View Report »
v Chile First Phase Group B, Kazan, 22.06.2017 View Report »
v Cameroon First Phase Group B, Sochi, 25.06.2017 View Report »