Tournament Overview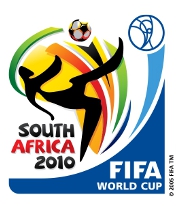 The build-up towards the 2010 World Cup was never far from controversy; in awarding the event to South Africa, many in the footballing world had believed that FIFA had taken a huge gamble. Football's world governing body had pledged to award hosting rights to an African country, and when South Africa pipped its more established footballing rivals Morocco and Egypt many reservations were raised.
Indeed, at various points concern was voiced over the host national's preparations, simmering political tensions in the country and its high levels of crime – which were constants refrain until the tournament finally kicked off.
While FIFA were no doubt raking in the profits from what had by now become a massive commercial enterprise, the South African government threw their entire weight behind the campaign; when the tournament finally kicked off on 11th June, the entire country was raring to go. The biggest problem now was not crime or even a coup by white separatists, but the monotonous drone of the vuvuzela and armies of pretty girls clad in orange minidresses.
You've just got to love FIFA, eh? It's perfectly fine to make money out of every little thing and shaft host nations, force local breweries to take a hike so corporate partners can sell some insipid American beer that tastes like rat urine, and throw a bunch of girls out of the ground because their dresses happen to have microscopic tags on them advertising a beer that isn't even sold in South Africa.
As for the vuvuzelas, well they were fine for a while. A little while. A few minutes. Until the constant drone started to numb your brain. This was while sitting at home in front of the television with the sound settings adjusted to block out the sound as much as possible. The problem was not so much the instruments themselves, but the way they were employed; unlike more traditional "football ground" instruments such as trumpets and drums there was no actual rhythm involved, and the fact that the droning went on almost ceaselessly convinced me that there must have been large numbers of people who were there in the stands just to blow their lungs out rather than watch the football.
With thirty-two teams divided into eight groups of four, the format was the same as the previous tournament in Germany. There were no more golden goals, silver goals or extra-time chicanery, but there was talk about the future introduction of on-field video technology after a number of incidents were not spotted by the officials – Germany being the beneficiary of one of them. In what was a continuing downward trend since the expansion of the tournament in 1998, only 145 goals were scored in the sixty-four matches, at an average of 2.27. A total of ten grounds – many of which were brand new – in nine host cities were used between 11th June and 11th July 2010.
While the dynamic German side bucked the low-scoring trend by banging in sixteen goals in their seven matches, eventual winners Spain set a new record for the lowest number of goals scored by the champions – returning eight in their seven matches. The fact that they scored twice as many goals as the winners would be scant consolation for Jogi Löw's side, who ended up playing in the Kleines Finale for the second tournament in succession.
Qualifying Campaign and pre-tournament build-up
The Mannschaft didn't really need to up the gears during what was a fairly painless qualification campaign where they emerged unbeaten in their ten games. Before the group kicked off the Russian Federation – who had been beaten semi-finalists at Euro 2008 – had been seen as the team to beat, but Jogi Löw's side easily disposed of them in the home fixture before earning a well-earned win in Moscow despite having played the last twenty minutes with ten men. Germany's only dropped points were against a side that had in recent years become something of a bogey side – Finland. Yes, Finland – a team that it was once almost compulsory to score six goals against. First there was the thrilling 3-3 draw in Helsinki which saw Germany come back from behind three times, and then the return fixture where a goal right at the death from Lukas Podolski spared his team's blushes – and their unbeaten record.
Having qualified for South Africa an experimental German side lined up in March for their first fixture of 2010 against Argentina in Munich, and were punished for a defensive lapse on the brink of half time by Gonzalo Higuaín. It would have been a passable result were it not for the fact that the Argentine side was equally experimental, following the rather messy qualification campaign which at one stage saw Diego Maradona's side teetering on the brink of missing out on the finals altogether.
There were only three further friendly fixtures in 2010 leading up to the World Cup, but unlike in previous years there was far less desperation in terms of trying to find the right squad and tactics. The squad depth was far deeper than before, proven by the fact that it was able to sustain what would otherwise have been a catatrophic string of injuries before the final twenty-three were due to be named. One by one they fell: Simon Rolfes, René Adler, Christian Träsch, Heiko Westermann… And then the big one, Michael Ballack – who was crunched in the FA Cup final by Portsmouth midfielder Kevin-Prince Boateng. In what was a further twist Boateng – who had spurned his German homeland in favour of Ghana – stood a chance of lining up in South Africa facing his half-brother Jérôme, who had been selected for the German squad. For a short while, Kevin-Prince became the perfect pantomime villian for the yellow press.
The three fixtures played in the month before team departed for South Africa saw a solid three wins out of three – a marked improvement on previous tournament warm-up campaigns. The first saw a reserve side notch up a 3-0 win in Aachen against Malta, before the same result was returned in Budapest against Hungary. In their final send-off fixture, the Mannschaft went 1-0 down to Bosnia-Herzegovina in Frankfurt before an inspired second half saw a complete turnaround and three unanswered German goals, including two penalties from Bastian Schweinsteiger.
In spite of the long trail of injuries – or perhaps because of them – this German team truly looked as it they wanted to be out on the field. Bustling with a number of younger players who might otherwise have had to wait until Euro 2012, there appeared to be a spirit of adventure allied to the age-old German discipline and control. The German squad that departed for South Africa in early June was the second youngest at the tournament behind the Ghanaians – a complete turnaround from a decade earlier when an ageing side, including a geriatric Lothar Mätthaus, had headed off to Belgium and the Netherlands for Euro 2000.
Not much was expected of this young squad, which perhaps heightened their sense of freedom on the pitch; even older hands like Miroslav Klose admitted to being given a new lease of life. Although a good number of the class of 2010 had already tasted international tournament success at youth level, not much was expected of them in South Africa – many pundits had them down for a quarter-final exit.
Jogi Löw and his management team clearly had other ideas.
Germany's Tournament in brief
In 2002 Germany had scored eight goals in its opening World Cup match; in 2006 they had scored four. The same attacking approach was employed in 2010, resulting in yet another four-goal haul against an Australian side that had was simply played off the park by a team dismissed by some a bunch of kids. If the opening game had been a footballing masterpiece, the one that followed against Serbia was a disaster. After Miroslav Klose had been sent off by the card-happy referee for what amounted to nothing, the Serbs took a shock lead that they managed to hold. Even with ten men the Mannschaft should have got something out of the game – Lukas Podolski missed a number of golden opportunities, the biggest of which was from the penalty spot. The slip-up against Serbia was a mere blip however, as Mesut Özil's beautiful strike accounted for Ghana and sent Germany through to the second phase as group winners.
It was in the second round where Germany started to turn on the style. Going into the match against England as the marginal outsiders, they stormed into a 2-0 lead in the blink of an eye. Against the run of play England had pulled the score back to 2-1, and were unlucky not to go into the break at 2-2 as Frank Lampard's shot cannoned off the bar and over the line – only for the official to wave play on. They were never to come that close again, as Jogi's Jungs delivered two killer Thomas Müller blows.
The quarter-final threw up another classic encounter against Argentina – the same fixture as in 2006. There was to be no repeat of the result however, as Germany calmed any nerves they might have had by scoring an early goal. On the back foot from that point on, the much-fêted Argentines were handed a footballing lesson as the Mannschaft scored three more to administer what could only be described as a right royal thrashing. In handing out this comprehensive 4-0 beating Jogi Löw's side had scored four goals in a game on three separate occasions at a single World Cup finals tournament – becoming only the second team after Brazil in 1970 to achieve this feat – and two-goal hero Miroslav Klose had matched the great Gerd Müller's tally of fourteen World Cup finals goals.
But then the ghosts of 2006 returned. Just as this exciting young German side had even their fiercest critics starting to believe that they could actually achieve the impossible and win the trophy, they ran into the brick wall that was Spain. In what was a repeat of the Euro 2008 final, the Spaniards kept the ball brilliantly and suffocated the surprisingly timid German attack – with the telling blow at the other end administered by Carles Puyol. The game was a lot closer than it had been in Vienna two years previously, and it is difficult to tell what might have happened had the officials spotted the very obvious foul by Sergio Ramos on Mesut Özil in the Spanish box just before half-time.
So it was the kleine Finale again, this time against Uruguay. Germany finished their 2010 campaign as they had started it – scoring goals. The game see-sawed back and forth: Germany took the lead through new hero Thomas Müller only for the momentum to swing towards Uruguay who found themselves in the lead. Things then swung back again towards Germany, as Marcell Jansen made things all-square before Sami Khedira's looping header in the 82nd minute gave the Mannschaft a second successive third-place finish.
In 2006 the German nation had fallen in love all over again with the Nationalmannschaft; in 2010, the entire world found itself being captivated by this dynamic, refreshing yet truly professional young side. Even journalists and commentators in England were smitten – while it had been rather easy to dislike the some of the German stalwarts of the 1980s and 1990s such as Matthäus, Effenberg, Möller and Schumacher, who could dislike a player like the mercurial Mesut Özil, the ever-smiling skipper Philipp Lahm, the quietly-spoken Miroslav Klose or the fresh-faced young hitman Thomas Müller?
Tournament Matches
v Australia First Phase Group D, Durban, 13.06.2010 View Report »
v Serbia First Phase Group D, Port Elizabeth, 18.06.2010 View Report »
v Ghana, First Phase Group Group D, Johannesburg, 23.06.2010 View Report »
v England, Second Phase, Bloemfontein, 27.06.2010 View Report »
v Argentina, Quarter-Final, Cape Town, 03.07.2010 View Report »
v Spain, Semi-Final, Durban, 07.07.2010 View Report »
v Uruguay, Third Place Play-off, Port Elizabeth, 10.07.2010 View Report »