Tournament Overview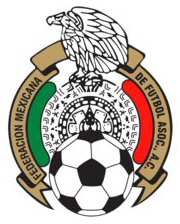 The "Azteca 2000", held in Mexico City in the early Summer of 1985, was in fact the second of two overlapping three-team mini-tournaments: while hosts Mexico and guests Italy and England would play in the Ciudad de Mexico Cup, the result of the game between Mexico and England would be carried over into the Azteca 2000 mini-tournament, which would feature a late-arriving German side.
The gathering in Mexico was a disappointment for Franz Beckenbauer's already weakened squad. Almost as soon as they had arrived they found themselves up against an England team that had already spent two weeks acclimatising themselves with the heat and rarefied atmosphere; after a missed Andreas Brehme penalty and a 3-0 defeat that arguably flattered the opposition, the Mannschaft then fell 2-0 to the hosts Mexico – their first-ever loss to El Tri at full international level and a result that could have been far worse had the Mexicans made the most of their many chances.
In their last World Cup qualifier before flying out to Mexico the team had beaten Czechoslovakia 5-1 in Prague, prompting the respected football journal Kicker to describe them as "world class"; even though the team that played in Mexico had been seriously weakened and had not been exactly match fit, the results clearly suggested that such plaudits were massively exaggerated.
Although excuses could be made for the poor performance of Franz Beckenbauer's side – playing in Mexico City even with the proper preparation is difficult enough – the trip was treated as something of an irrelevance by players who would have preferred to been sunning themselves in Acapulco rather than toiling in the middle of the afternoon in the Azteca.
The Mexico tour actually kick-started what would end up as the worst run of results during Franz Beckenbauer's entire career as Nationaltrainer: after the defeats against England and Mexico Der Kaiser's team would go four further games without a win, a miserable run that would include the Mannschaft's first-ever defeat in a World Cup qualifying match – a 1-0 home defeat at the hands of Portugal.