The Tournament
Created to replace "meaningless" international friendlies, the UEFA Nations League was designed to provide more meaningful contests based on the rankings of competing teams.
The concept of the UEFA Nations League sees all of UEFA's members associations' national teams divided into a series of groups based upon a ranking formulated using their recent results, with a system of promotion and relegation to provide a competitive basis.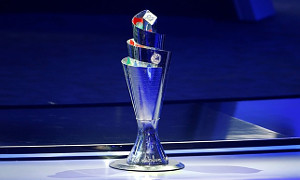 The matches for the tournament take place on those days that were previously allocated to international friendly fixtures, meaning that they would not affect the qualifying matrix for existing tournaments. Within this system, dates could still be used to arrange international friendlies between UEFA member countries and those from outside Europe.
While critics have argued that this tournament is little more than a "filler" with a series of glorified friendlies, it has been designed so there there is plenty to play for. As well as being a tournament in its own right, the UEFA Nations League will also determine a small number of qualifiers for the following European Championships.
All 55 of the UEFA member nations have been divided into four tiers based on their cumulative coefficient scores, which have then been divided into smaller mini groups. There are twelve teams in bands (leagues) A and B, fifteen in league C, and sixteen in league D.
The four group winners from League A will qualify for the finals of the tournament, which will be played in the summer after the end of the domestic season. Following the completion of the tournament, a second qualifying play-off stage will follow to complete the 24-team lineup for the UEFA Euro 2020 finals.
Four nations, one from each League, will also qualify for the Euros. This means that there will be at least one lower-ranked nation at the Euros.
Germany's Participation and Record
The start of the 2018/19 season saw the first edition of the tournament. As the number one ranked team at the time of the draw, Germany were placed in Group A1 alongside France and the Netherlands.
Germany's Tournament Summary
2018/19 UEFA Nations League, ongoing