After the last-second victory against Sweden, Germany's World Cup campaign is back in their hands. Like in South Africa in 2010 when they came into their final group match against Ghana, Die Mannschaft need to win to guarantee their progress into the knockout stages. The venue, Kazan. Their opponents, South Korea.
Jogi Löw and a number of the German squad will be familiar with Kazan. In last year's Confederations Cup at the Kazan Arena, they played out an entertaining 1-1 draw with Chile, the team they would later meet in the final.
🏟️ 2 hours to go… 🇰🇷🇩🇪#DieMannschaft #ZSMMN #KORGER pic.twitter.com/flaUiz356E

— Germany (@DFB_Team_EN) June 27, 2018
The German team have been far more comfortable away from their base near Moscow, and after Saturday's drama confidence is high. At the same time, there is no room for overconfidence.
Dangerous opponents
South Korea may have lost their first two matches, but they still have an outside chance of making the last sixteen. Only a win will do for the Taeguk Warriors, who also need a Mexican victory against Sweden. The fact that the Koreans still have a stake in the match makes things even more interesting.
Despite their zero return at the tournament, the Koreans are dangerous opponents. They were unlucky to lose to Sweden, with a penalty from Andreas Granqvist separating the two teams. Against Mexico, they had their moments. Again, they fell behind from the penalty spot, but only after conceding a second goal did they come anywhere close to showing their real potential. Former Hamburger SV and Bayer 04 Leverkusen winger Son Heung-min scored a lovely goal, but it was a case to too little too late.
If the Koreans start against Germany like they finished against Mexico, the shaky German defence might be in for a testing time.
The two teams have met twice at the World Cup, with the Mannschaft coming out on top on both occasions. Neither was particularly easy. In the group phase in 1994, Bert Vogts' side almost blew a three-goal lead, as the Koreans pulled two goals back in the Dallas heat. On South Korean soil in 2002, a second-half strike from Michael Ballack was all that separated two closely-matched teams.
On paper, Germany should win. In fact, they should win easily. But this tournament has been anything but an exercise in form-following. You can flush the paper down the toilet.
How Germany will look
What the German team will look like has been the subject of many discussions over the past week. What will the defence look like? Will the coach change the system? Who is going to partner Toni Kroos in the defensive midfield? Will there be a return for Mesut Özil? Will Thomas Müller be benched? Will Julian Brandt make a start? The list of questions has been endless.
Well, we now have the answers.
Much as I would like to have seen a three-man back line and more numbers in the middle of the park, Löw has decided to stick to the back four, but with what looks like a 4-3-3. Or a flexible 4-2-3-1 that can flip into a 4-3-3. As expected, Mats Hummels returns for the suspended Jérôme Boateng. Alonside him is FC Bayern München team mate Niklas Süle, who makes his World Cup debut in place of Antonio Rüdiger. JoJo, as expected, out on the flanks.
I might have expected Rüdiger to be given a stay of execution, but I have no problem at all with Süle making a start. Well, of course I don't.
The defensive midfield has been a cause of anxiety for the coach right from the start. Sami Khedira was slow, sluggish and sloppy against Mexico. Sebastian Rudy was unfortunately injured against Sweden. Having played for an hour against the Swedes, İlkay Gündoğan was far from impressive. It stood to reason that Leon Goretzka, who impressed at the Confederations Cup last year, would get a start.
Goretzka is indeed there, but further up the pitch. Returning to favoured spot alongside Toni Kroos? Khedira.
Further up the pitch, Julian Draxler's poor form was bound to put his starting place at risk. For me, the most obvious replacement would have been Julian Brandt. Instead, Goretzka has his start at the expense of Thomas Müller. Now, we did play with the idea that Müller could be dropped. But replacing him with Goretzka is pretty out there.
With Marco Reus out on the left, Goretzka replacing Müller on the right and Draxler on the bench, there could only be one man to fill the void. After being dropped from a major tournament lineup for the first time in eight years, Mesut Özil is back.
Khedira back. Özil back. Müller benched. It is time to bring out the Maharishi Jogi image!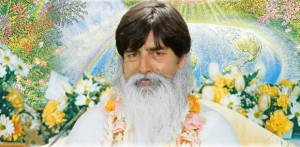 Up front, the coach has made the aesthete's choice. Timo Werner. Given the opponent, I might have been tempted to start with the taller and more physical Mario Gómez, who would have been the perfect man to bully the shorter South Korean defence.
So there we have it. A starting eleven that is, well, interesting. Meanwhile, I had proposed the following lineup earlier in the day. Let me know what you think.
I put this together earlier in the day. The reality is a little different. #KORGER #DieMannschaft pic.twitter.com/rOXo8eylJZ

— Rick Joshua 🇩🇪 (@fussballchef) June 27, 2018
The Permutations
After two rounds of matches, Germany sit alongside Sweden in joint second place on three points, behind group leaders Mexico on six. The Mexicans just need a point to make sure of top spot, while both Germany and Sweden ideally need to win.
After two matches, Germany and Sweden are dead level. Three points, and a level goal difference with two goals scored and two conceded. To make sure of at least second place, the Maharishi's men just need to get a better result against South Korea than the Swedes get against Mexico. They can go through with a draw, provided that they score more goals than Sweden.
Every possible permutation is possible. Even the Mexicans, with a maximum tally so far, can still be eliminated. How so? Germany beat South Korea by at least two goals, and Sweden do the same against El Tri. Should the Mannschaft slip up, a Mexican win over Sweden could see the Koreans creep through on goal difference.
Lurking within the plethora of calculations is one particularly nightmarish scenario. If Germany and Sweden both win their final matches 1-0, it will create a three-way tie at the top. Germany, Mexico and Sweden, all on three points with a +1 goal difference. All with three goals scored, and two conceded.
In this scenario, direct head to head records and Germany's "bigger" 2-1 victory over Sweden would not count. It would all come down to disciplinary records, meaning that Jérôme Boateng's red card could be the difference between progress and elimination. With Boateng sitting it out, we can only hope that it does not come to that.
One can play around with predictions until this goes on for another ten pages (click here for a summary of the tiebreaker rules), but the long, short and tall of it is that a German victory by two goals or more will see them through to the last sixteen. It will then be a matter of working out who plays where – and who – in the second phase.
A fine table made by @DerSPIEGEL regarding results in Germany's group. A German win almost guarantees the KO stage. A Mexican loss against Sweden makes things complicated -MM pic.twitter.com/Zj8t8O7D8t

— Bayern Central (@bayerncentral) June 27, 2018
If Germany top the group, they will head to St. Petersburg to play the runner-up from Group E. Should they finish second, they will have to make the long journey east to take on the winners of Group E in Samara. As for any potential opponent, this will only be known later in the evening. Group E is just as wide open, with any two of Brazil, Switzerland and Serbia looking for a place in the knockout stage.
Germany against Brazil in Cosmos Arena? It has a certain ring to it, doesn't it? Though I would rather have one of Serbia or Switzerland and tie it up with a day trip to the Hermitage Museum.
The Crunch, Part II: Korea in Kazan